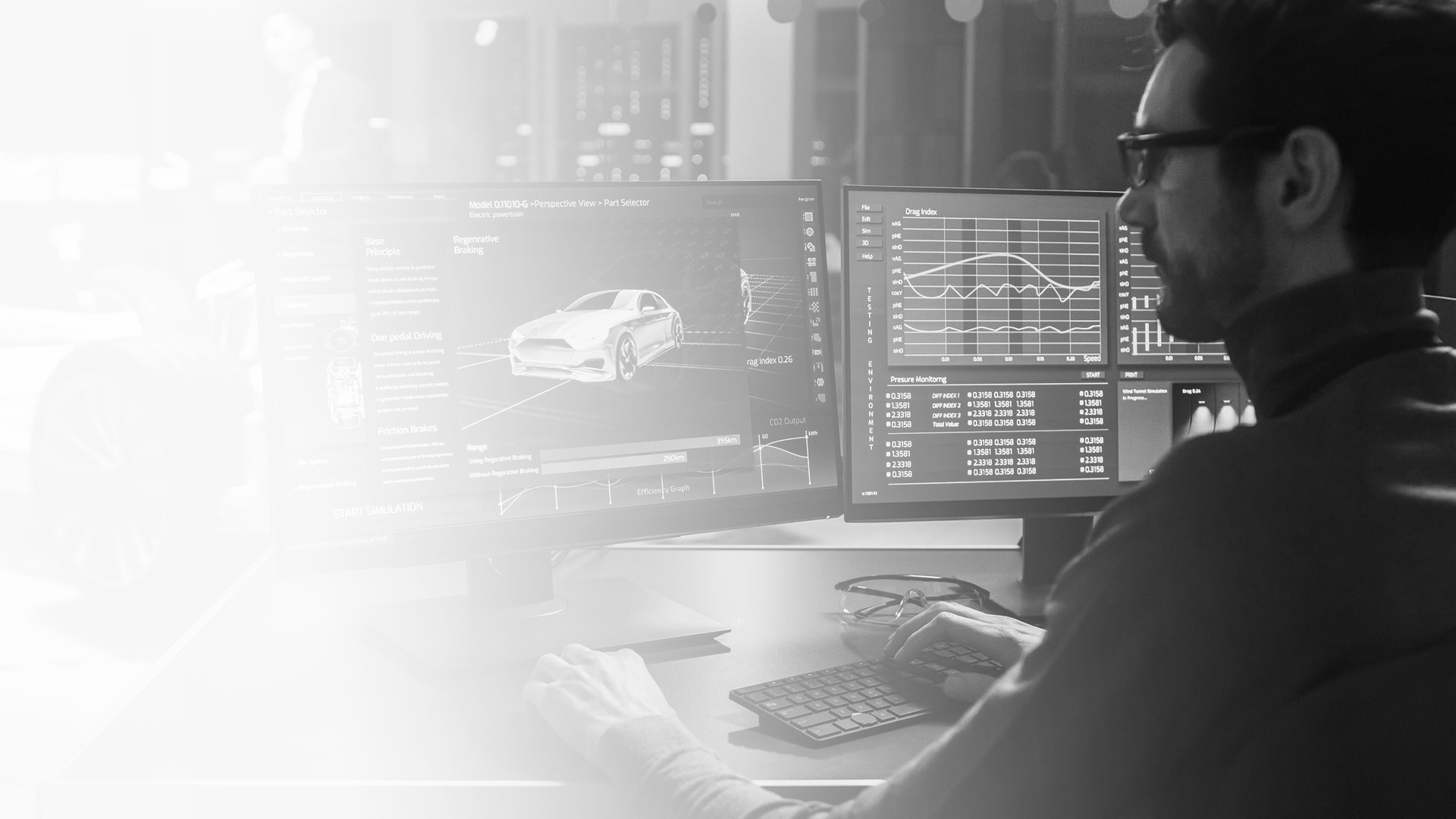 When tradition meets digital transformation
Digital technologies are dramatically changing purchasing behaviour in the automotive industry, and car manufacturers and dealerships are faced with the challenge of carefully evaluating which investments to make in order to improve the shopping experience of potential customers.
By integrating machine technology components and information systems and pooling Operation Technology and Information Technology in a single location, a factory becomes a smart factory and time-to-market decreases significantly.
Automated data collection and improved sharing
The entire factory is translated into KPIs: dashboards and analysis dashboards to monitor production.
Integration with ERP
Two-way communication between production line machinery and the information system.
Machine Learning and Predictive Maintenance
By monitoring machine performance, faults are detected and downtime is avoided.
Automated production
Eliminating manual tasks required for production progress (sending production orders to machines automatically).
The approach
Analysis
Project feasibility check-up and process consultancy with the aim of planning the evolution of production flows.
Design
Designing the technological solution enabling Industry 4.0 production, which is tailored to the client company's specific needs. KPI evaluation to forecast results
Roll-out
Installing the solution (cloud, on premise, hybrid) and connecting machines
Post go-live assistance
Support in drawing up the documentation targeting contributions for Industry 4.0 (compliant with MISE – Italian Ministry of Economic Development). Full training of staff regarding the functionality of the implemented technology. Guarantee of assistance and support for the entire duration of the proposed solution
Our solutions for a smarter factory
Would you like to turn your company into a smart industry?
Contact us for a consultation, and together we will find the right solution for your needs