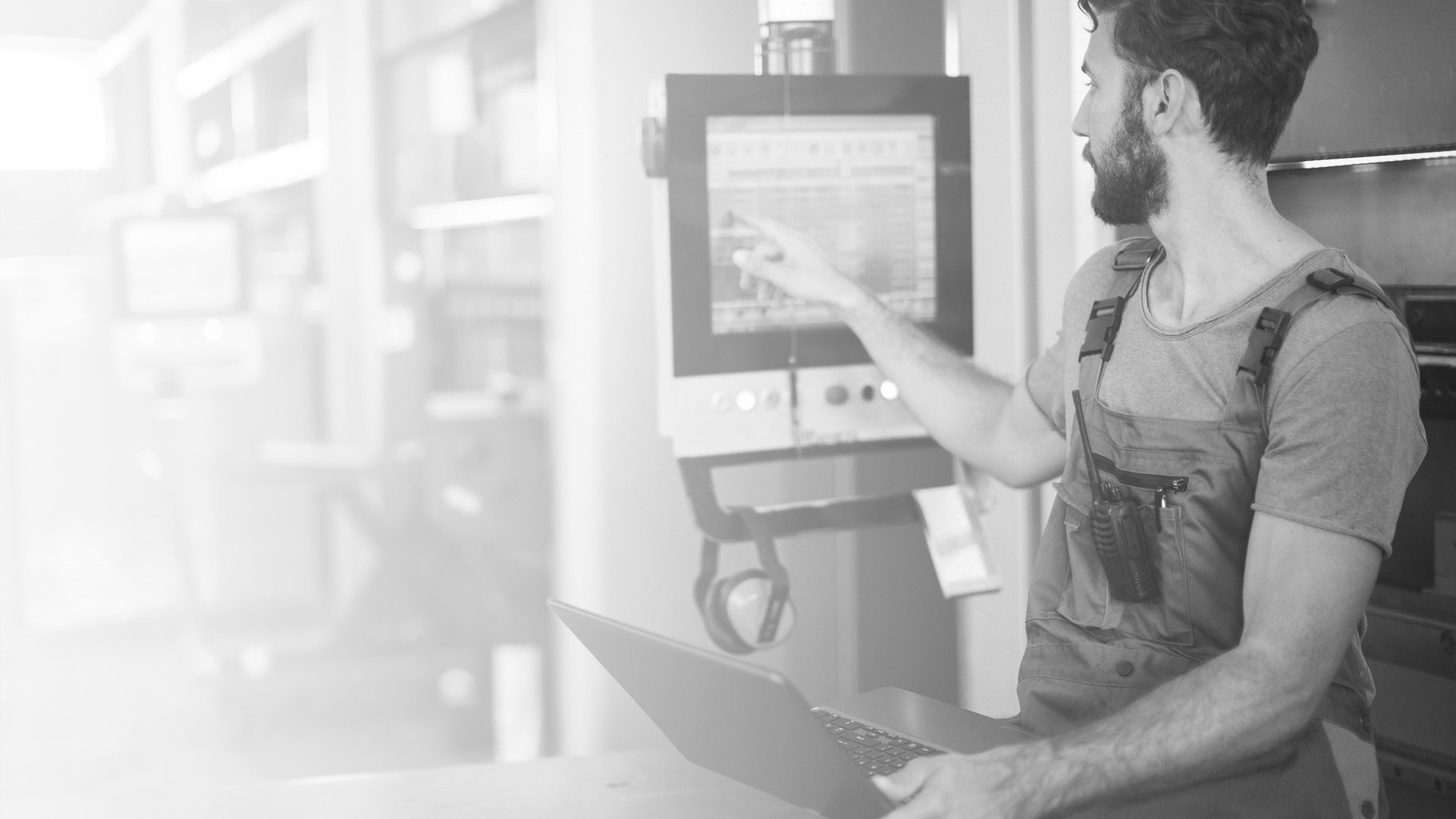 Digitalisation and automation


Digitalisation and automation are key tools in the journey towards digital transformation of the manufacturing industry.
In this field, the competitive advantage lies in production efficiency and the ability to develop solutions that improve daily operations, thereby turning the company into an agile and integrated industry.
By integrating machine technology components and information systems and pooling Operation Technology and Information Technology in a single location, production becomes smart and time-to-market decreases significantly.
Automated data collection and improved sharing
When production goes digital, the entire process can be translated into KPIs, which can be monitored through custom dashboards and analysis dashboards
Full integration
Two-way communication between machinery on the production line and corporate information systems (MES, ERP, Business Intelligence, CRM, etc.)
Machine Learning and Predictive Maintenance
By monitoring machine performance, faults are detected in advance and downtime is avoided
Automated production = human value
By integrating information systems and production, processes can be automated, unleashing human potential, breaking free from repetitive tasks and enhancing people's skills
The approach
Analysis
Project feasibility check-up and process consultancy with the aim of planning the evolution of production flows
Design
Designing the technological solution, which is tailored to the client's specific needs. KPI evaluation to forecast results
Roll-out
Installing the solution (cloud, on premise, hybrid) and connecting machines
Post go-live assistance
Support in drawing up the documentation targeting contributions for Industry 4.0 (compliant with MISE – Italian Ministry of Economic Development). Full training of staff regarding the functionality of the implemented technology. Guarantee of assistance and support for the entire duration of the proposed solution
Our solutions for a smarter factory
Custom Development
Eliot 4.0
ERP Consulting
Agile Transformation – PPM
Atlassian Solution
Would you like to turn your company into a smart industry?
Contact us for a consultation, and together we will find the right solution for your needs