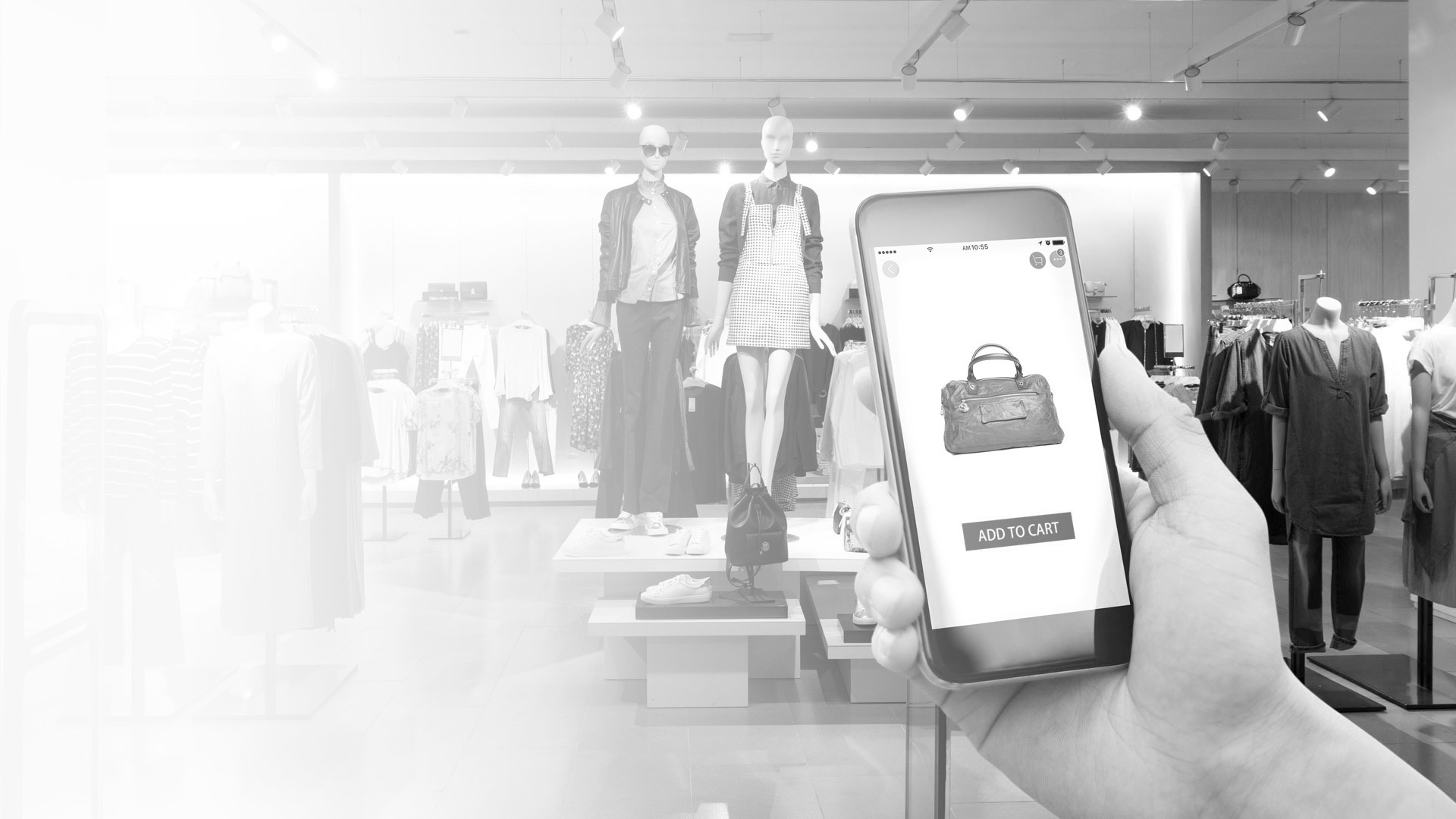 Unique and valuable experiences, supporting customers
Today, the challenge for the retail sector and the fashion industry is to create unique browsing experiences for their customers, offering them a customised journey aimed at building loyalty. This can only be done by being aware of their wishes and needs through activity tracking and data integration.
Bringing digital transformation into the retail world is all about implementing appropriate technologies so as to offer superior customer service, analyse customer behaviour and customise offerings.
Invest in technology serving customers: map and monitor every strategic touch-point for the customer journey, adopt data aggregation and analysis tools to learn more about users' habits and translate them into engagement and loyalty building activities.
Top experience in your pocket
From custom development to apps, from chatbots to integrations with the most popular platforms. Our specialised teams and digital consultants will help you to develop a truly effective and personal journey, to always be there for your customers, with real-time interactions. This will allow you to optimise your sales and provide support for customers on their preferred tool, anytime and anywhere.
Customer uniqueness and customer engagement
Through our partnerships with leading Customer Data and Digital Experience Platforms, we can help you collect, analyse and structure user data. Thanks to integration with chatbots, AI and the main service management tools, you can achieve effective and automated customer service.
Integrated omnichannel solutions
Develop omnichannel sales-oriented solutions to optimise and multiply touch points and conversions: from apps, chatbots, in-store apps and e-commerce to integrations with tools and platforms, we will help you integrate all kinds of tools, for both users and businesses, into your offering, whether in-store or online.
Information security
Keep your customers' data and your company's data safe. We choose the cybersecurity tool that is best for you, selected from those of leading market players, in order to meet the most stringent security, compliance and privacy standards.
Responsible and transparent decisions
Change involves making choices based on real data that should always be updated in real time. You can assist your management and enhance your strategic decisions by integrating digital commerce tools with business process management tools.
The approach
Strategy
Before we start, we must first learn more about the brand so that we can design a project that is tailored to who you are and where you want to go.
Technology
We define which software solutions are best suited to your project.
System Integration
Establishing a dialogue between data and systems to offer exclusive experiences.
Our solutions for a unique shopping experience
Headless Commerce Platform
Customer Data Platform
Instore/retail app
IT Service Management
UX-UI Design
Thanks to technology, you can offer your customers a unique experience!
Contact us for a consultation, and together we will find the right solution for your needs. Contact us