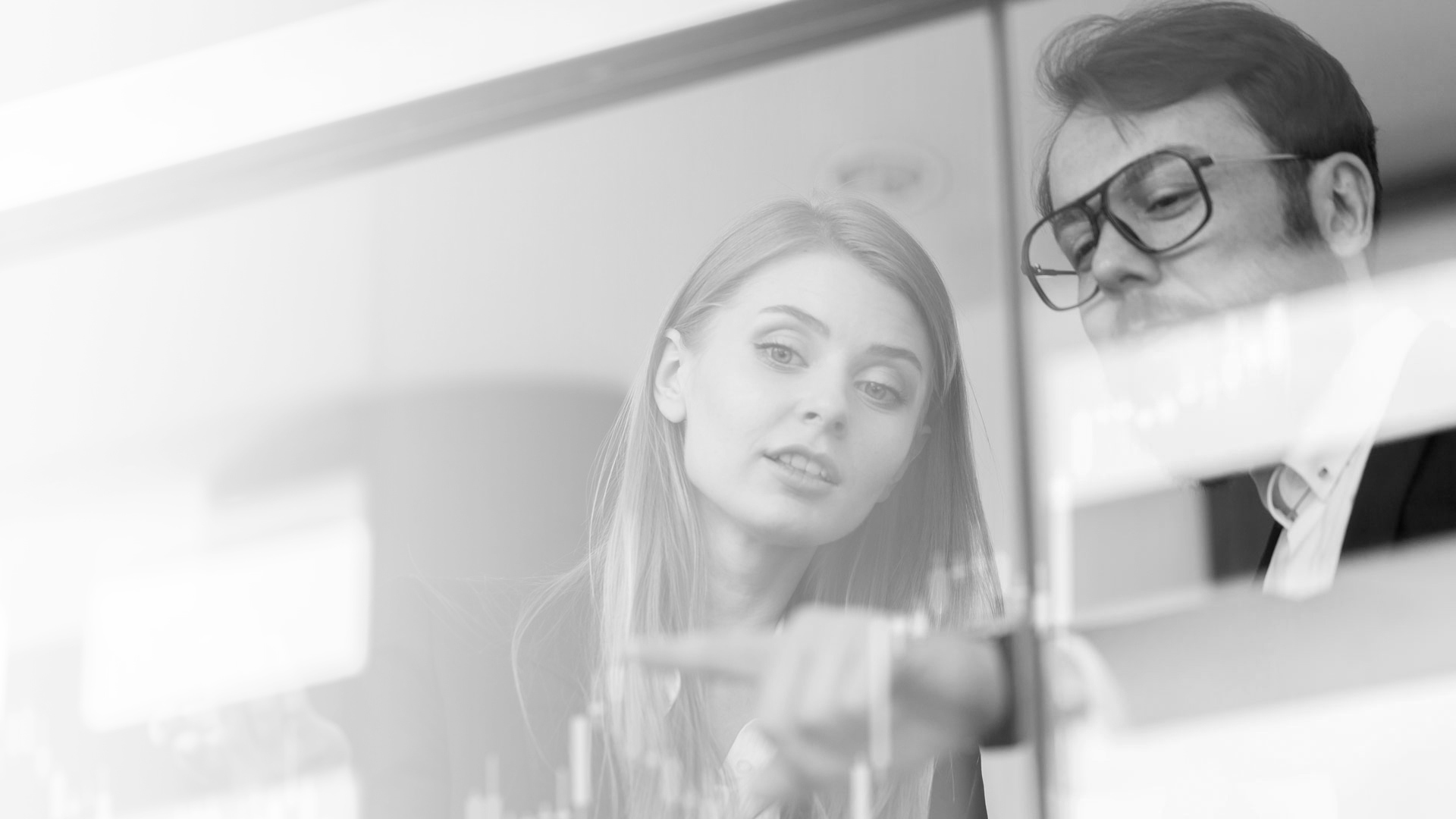 Increasingly digital, increasingly close
Finance is one of the fields which, over the last few years, has been most affected by Digital Transformation. Just think about how the way services are offered to customers has changed: online quotes, customer service via chatbots, cyber security, etc.
Consumer requirements and business targets have prompted companies to adapt their information systems to make their business processes agile with the aim of increasing the efficiency of their sales activities.
By investing in system digitalisation and evolution, you can achieve 4 goals: improve the customer experience for your customers, simplify operations, build customer loyalty, and make responsible decisions
Improved customer experience
Differentiating the shopping experience in order to beat the competition and attract new customers. In fact, nowadays customers expect digital and human factors to be combined, and this is still a crucial aspect in the field of finance.
Simpler operations
Digital channels inject efficiency into financial transactions and streamline operational costs.
Loyal clients
Getting new customers is a company's main goal; however, building trust among existing customers is certainly more convenient and cost-effective. The extensive amount of data collected through digital channels can be used to obtain a clear insight into what customers are like and what they expect, thus targeting the offer so that it meets their actual needs.
Responsible decisions
Digital strategies assist management when it comes to making conscious decisions. As a result, the efficiency of the respective departments can be determined with the aid of pre-structured, easy-to-interpret data.
The approach
We are not afraid to take on big complex projects.
We assist you during the analysis and implementation phase, through to testing and post-go-live maintenance.
We take a flexible and scalable approach in adapting to your needs as best we can.
In addition, we offer you methodological advice on redesigning, improving and optimising processes.
We take on each project with the help of functional and interconnected teams, which specialise in different areas.
You will have a single partner for all your needs.
We develop custom software solutions and offer you advice on the technology that is best suited to each context, with a technology-agnostic approach.
We always choose market-leading solutions and rely on our certified professionals.
Our solutions for a more human digital transformation
Application Management
Chatbot
IT Service Management
Custom Development
Agile Transformation – PPM
Project Management
ERP Consulting
Mobile Development
Atlassian Solutions
Are you in the insurance or banking business and looking to invest in system digitalisation?
Contact us for a consultation, and together we will find the right solution for your needs